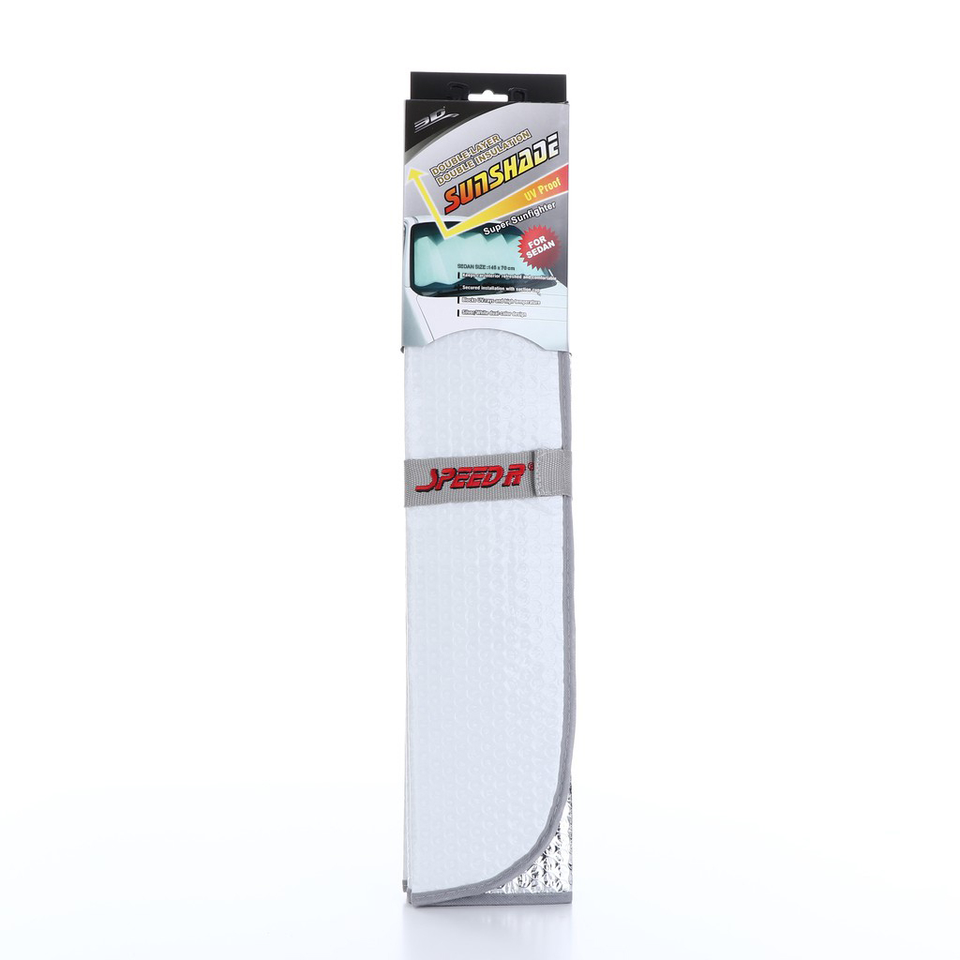 3D® ม่านบังแดดกัน UV 3D DOUBLE LAYER SUNSHADE
9331-03
ม่านบังแดดรถยนต์ 3D Double Layer Sunshade
รหัส SKU: 9331-03
ออกแบบและใช้วัสดุพิเศษ เพื่อใช้กันรังสี UV ภายนอกรถขณะจอดรถ ช่วยปกป้องและลดอากาศความร้อนไม่ให้เข้าสู่ภายในรถ วัสดุออกแบบมาให้มีความหนาถึง 5 มิล และมีความทนทาน สามารถทนความร้อนได้ดี *ใช้สำหรับบังแดดกระจกหน้ารถและหลังรถ เป็นไซส์มาตราฐานสามารถใช้ได้กับรถยนต์ทั่วไป*
Size : 145 x 70 cm.
Color : White-Silver
Get a special discount of 150 baht for new customers.
Apply for a new member with 3D Mats Thailand and receive 2250 points immediately. Points can be redeemed for the first purchase of up to 150 baht, with every 15 points equal to 1 baht.

In addition, subscribe to receive special news with 3D Mats, receive an additional 1500 points, only for 3D Mats Thailand customers.